So today, I had to run into the city to drop an order off at a store.  I decided to go grunge down to the vintage 90's bleached out Levis!  Brenda, Kelly, Donna - eat your heart out!  I am also wearing the buffalo check bustier I posted yesterday...I love it - it is also going to look great with a high waisted short and killer flat sandals.  The yellow plaid vest is actually a scarf tied around the back from the men's department at Urban Outfitters.  My bangles are from St. Marks and Forever 21.  My belt is one of my very favorite things in the world and was given to me by my best friend's mom - she gave it to me along with several pairs of amazing earrings she used to wear back in the 80's!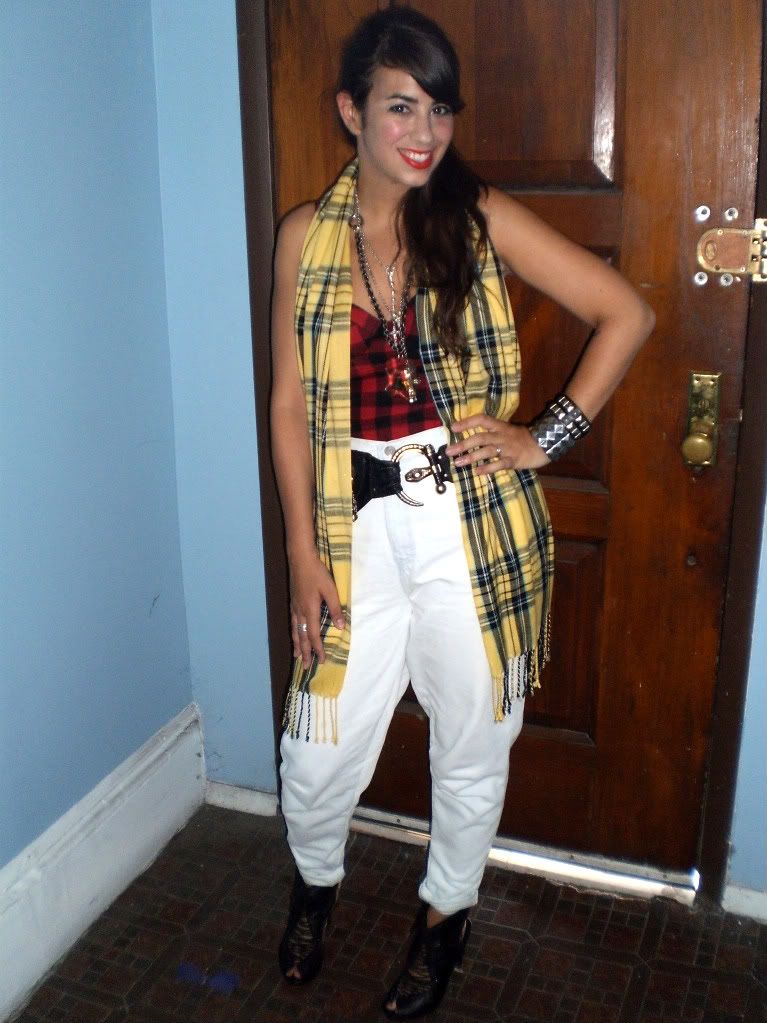 The two single rosaries are Assad Mounser and the lucite and chain pendant is Moschino Cheap and Chic.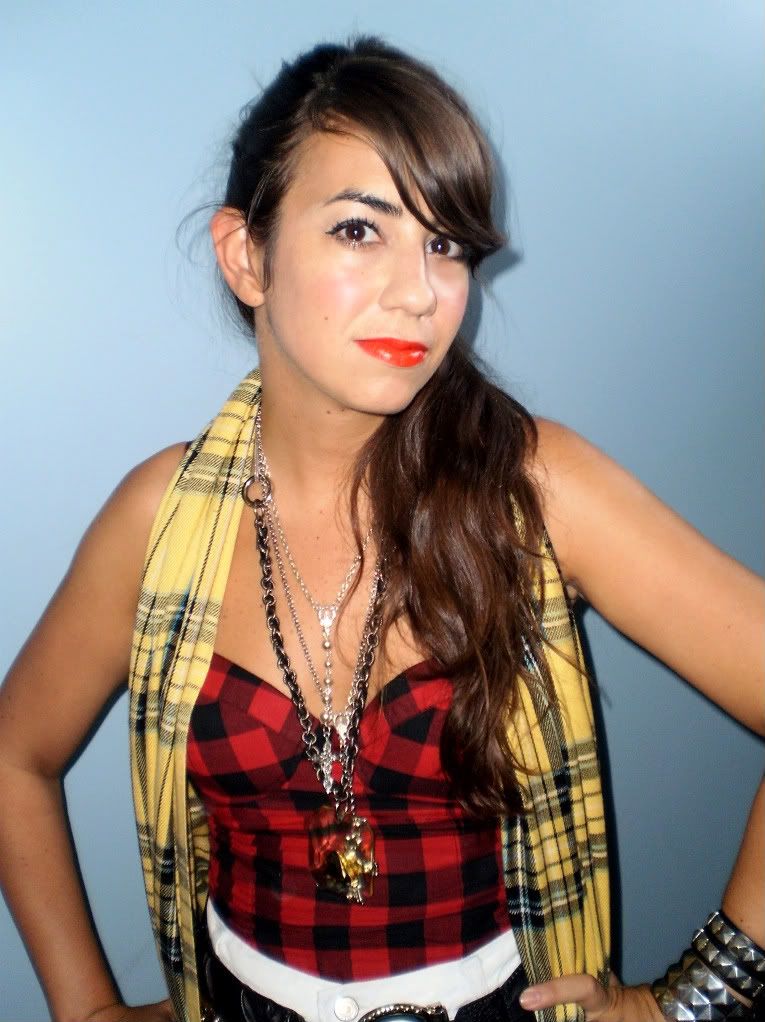 Then I decided that maybe I needed to add this other Assad Mounser piece into the mix and lose the scarf.  I love the combination of red and amber here!  This necklace is not on my website, but is currently available at Serenella in Boston.
A close up of my belt and the Assad Mounser necklace.  The belt closure is a snake head and tail, and there is a working pocket where you can stuff your credit card and money!
Also a close up of the shoes - Jeffrey Campbell.  I got them in March at freepeople.com, but they can still be purchased now.  They also come in nude which is pretty smart.