Oh, do I love the bright colors of the 80's.  As much as I try to buy neutrals only, I constantly end up gravitating toward the candy colors of that era.  The body con dress in fluorescent acid floral looks like it was from the Betsy Johnson archive, however it is actually from Forever 21 and was scored last week for $13.80.
You are all too familiar with this necklace by now, I know, its the Assad Mounser Regal Multi...I keep wearing it because its the only sample I have here right now!  The waistcoat is one of my ALL TIME favorite purchases, and it has proven to be a piece with major longevity.  It is by Jean Paul Gaultier and is perfect for a season fraught with aggressive shoulders.  The cuff is also from Forever 21!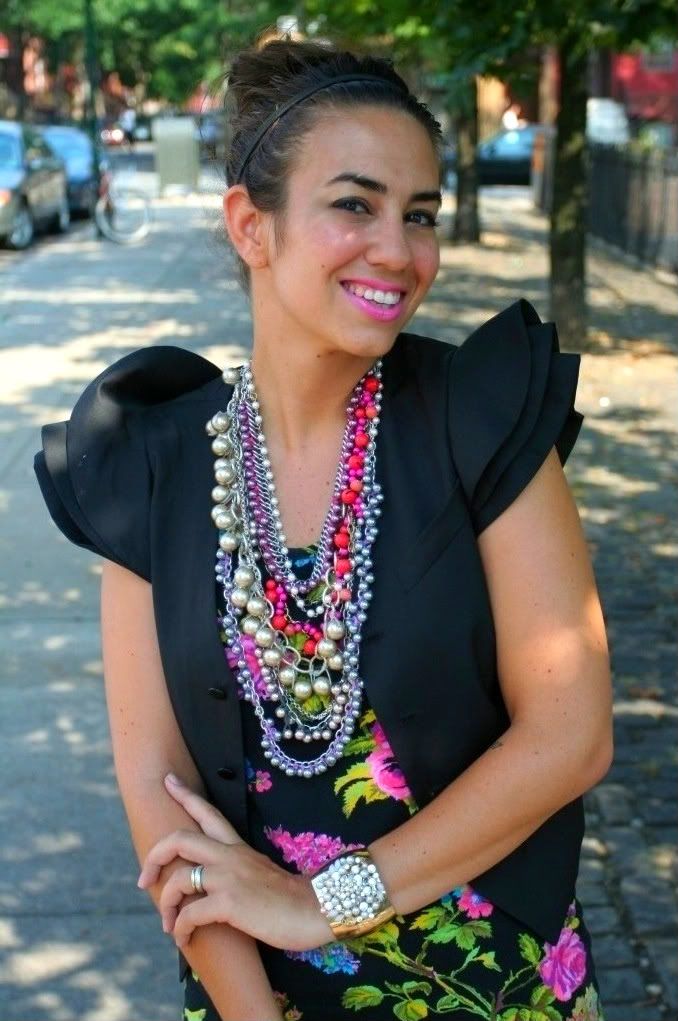 This is a back view of the waistcoat.  The silhouette is so so lovely!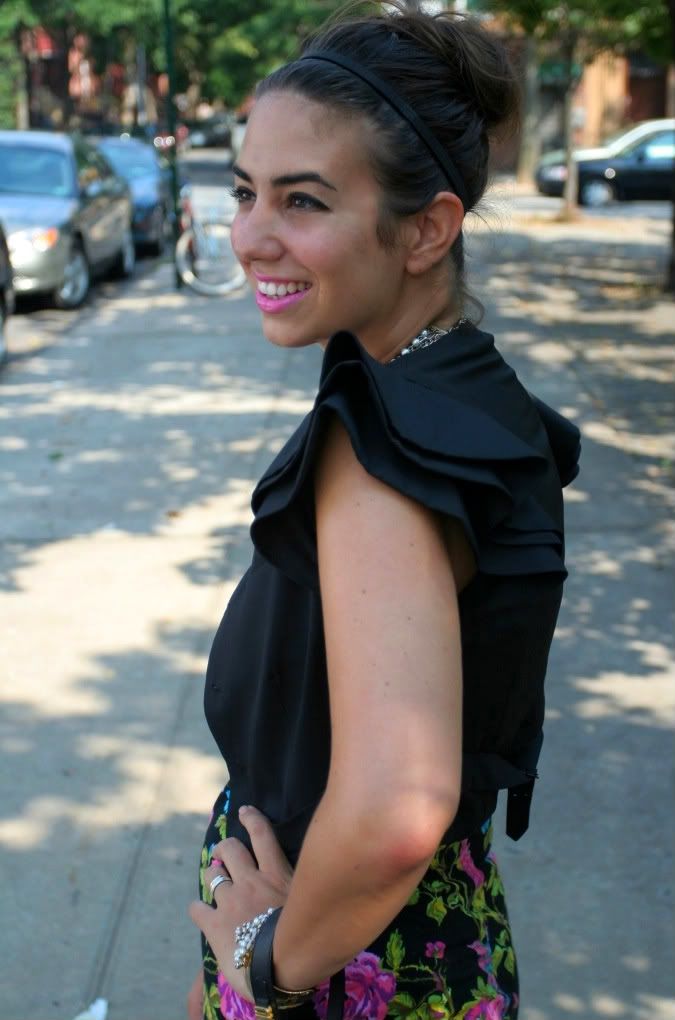 Finally, my Dingo boots - a wardrobe staple I kick around all over town in...and my heart shaped Moschino purse the perfect accent to my 80's ensemble.