Its raining and dismal and one of the first cool days which is the foreshadowing of summer's close.  I just received these harem pants ordered from Forever 21.  The fabric is incredibly fluid, and the shape is quite novel.  You cannot tell from the picture, but at the knee they begin to get tight like leggings and then go down to about the mid calf.  They are rather progressive and look expensive.  My top is from H&M, and I gave it a Balmain nudge by adding shoulder pads.  I love this blouse because, it has great drape, is a sailor stripe and has an awesome zipper detail at the shoulder. 
This is a detail shot of the side seam on the pant which lends to its structure.  The studded bracelet is Forever 21, and the charm bracelet is Assad Mounser.
This is a close up of that great zipper detail on the blouse, and my earrings are vintage.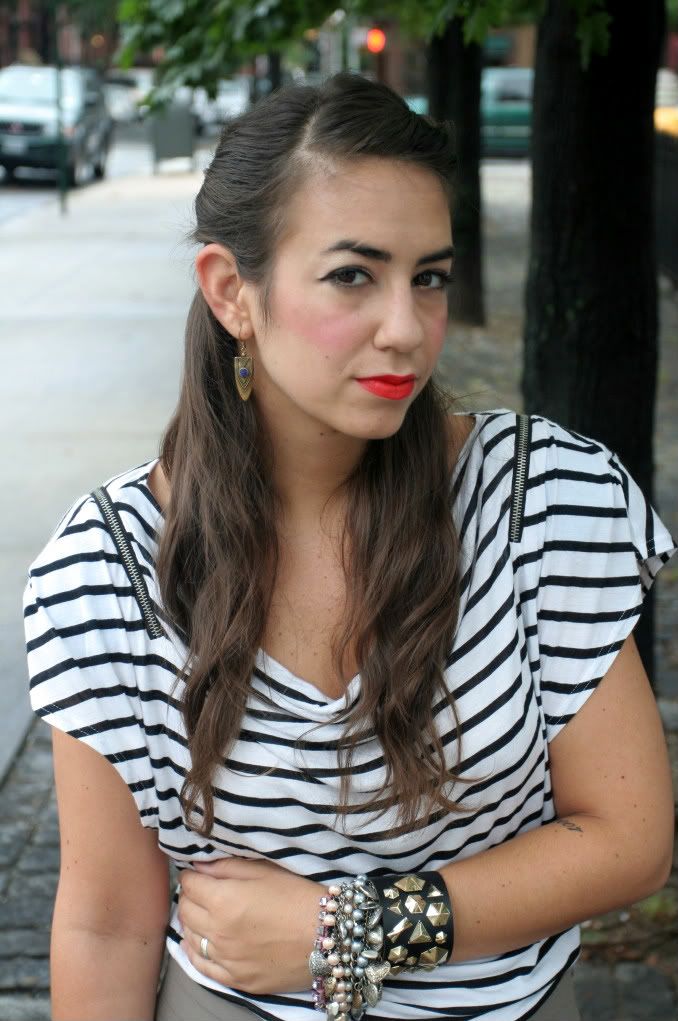 My boots are Pollini and I am wearing them with American Apparel thigh high stockings.