This Thakoon top is by far my most favorite purchase of the summer. I loved this silhouette so much that I also bought it in solid black. Both tops have been my go to's for their airy cut outs, and intriguing construction. I am also pretty obsessed with the print and color palette and it jives nicely with the youthful suffer trend that was predominant this season. Stay tuned for shots of the black, I'm sure you'll see both tops more than once!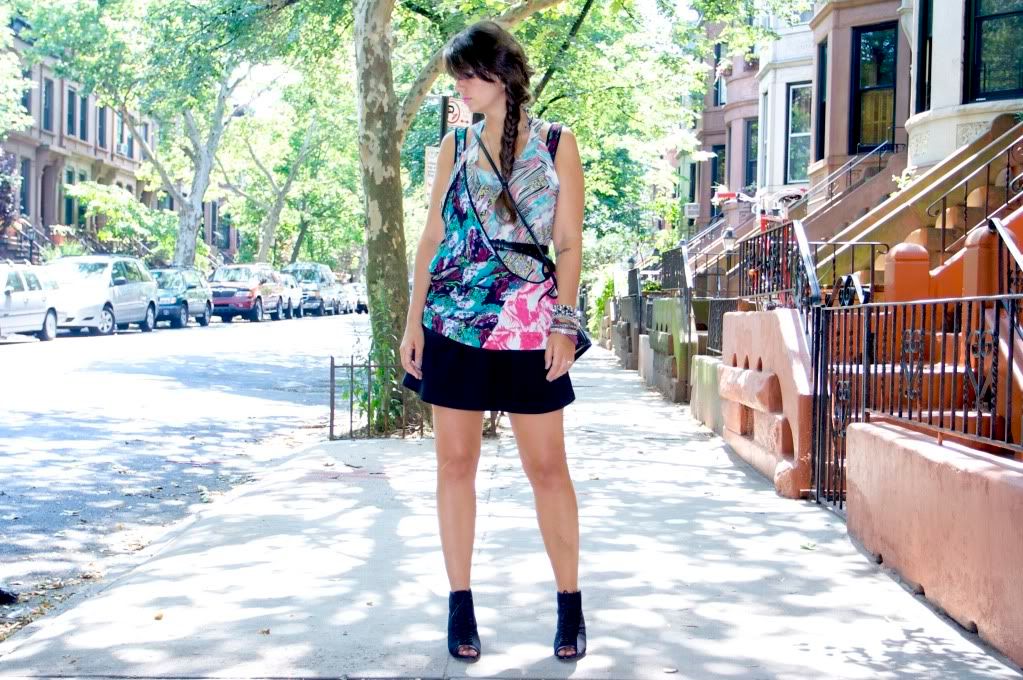 Thakoon top and DVF skirt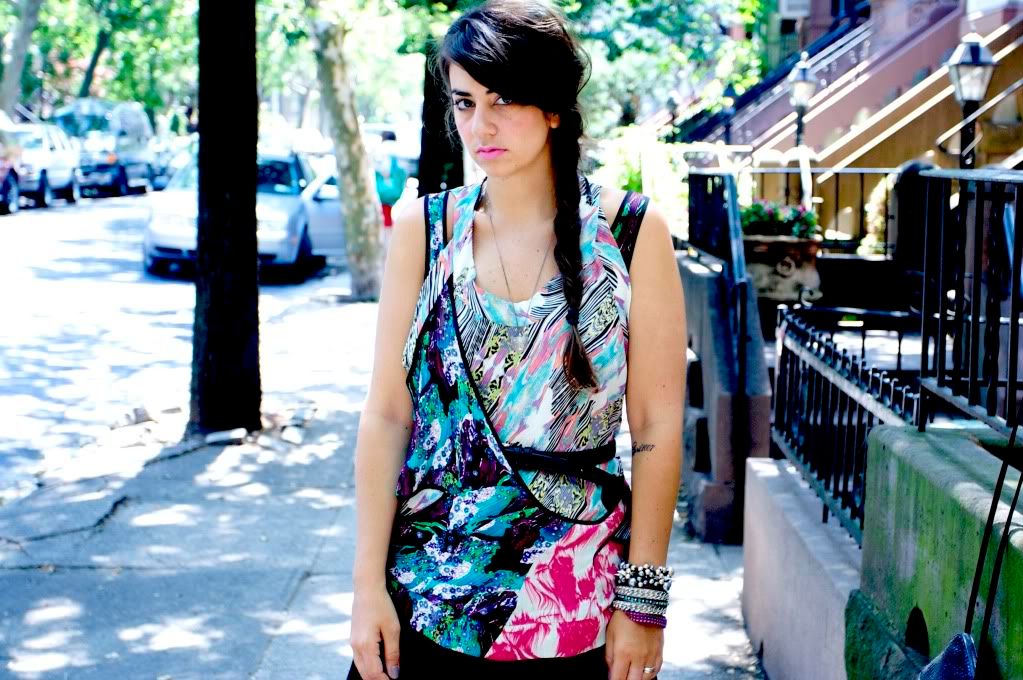 vintage belt and woven bag, Assad Mounser pearl and spike bracelet, Assad Mounser silver chain bangles, vintage turquoise and silver bangle from New Mexico, and braided friendship bracelets from Belize
I have loved wearing braids this summer, this hairstyle is the ideal way to keep long hair out of your face while looking effortless at the same time. My lipstick is Pink Nouveau by MAC.
Urban Outfitters canvas booties