I have been looking for the perfect baja hoodie for ages, and I finally found one that I fell in love with, at the Fort Green Flea Market in Brooklyn. Its great because it has just the right amount of color without being too bold (in my opinion). It also works worn back to denim chambray or powder blue flannel as worn here. Kind of ridiculously warm and perfect for the upcoming chill, this surfer's staple will for sure be one of mine this winter.
Vintage baja hoodie, Uniqulo plaid flannel button up, H&M leopard scarf, Zara mini pleated skirt, Uniqulo confetti socks and J Crew suede moccasins.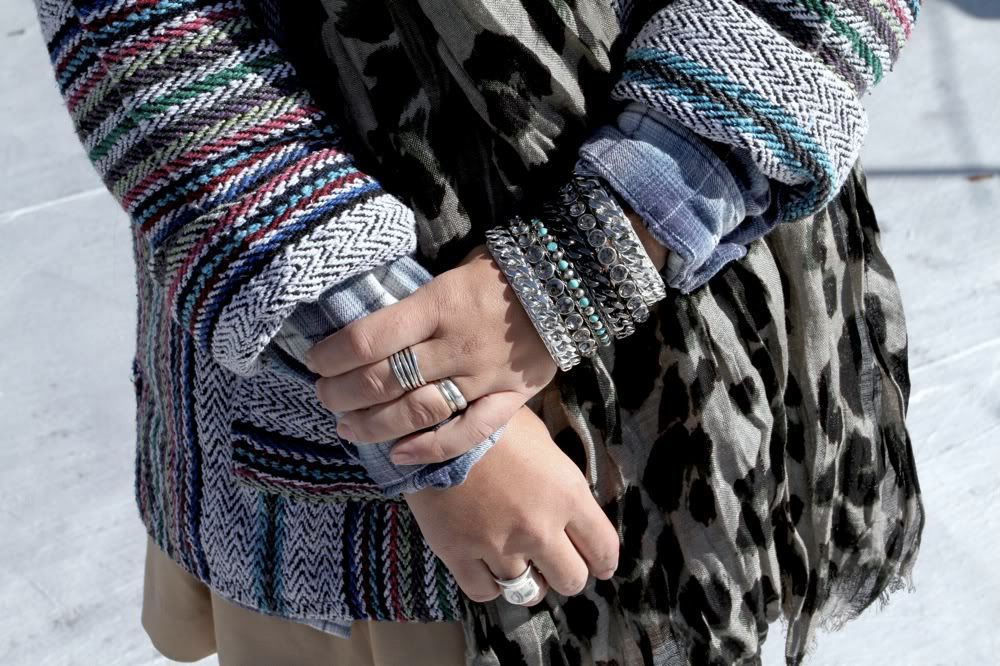 Assad Mounser Chain bangles in silver and gunmetal, and vintage crystal and turquoise stone bangles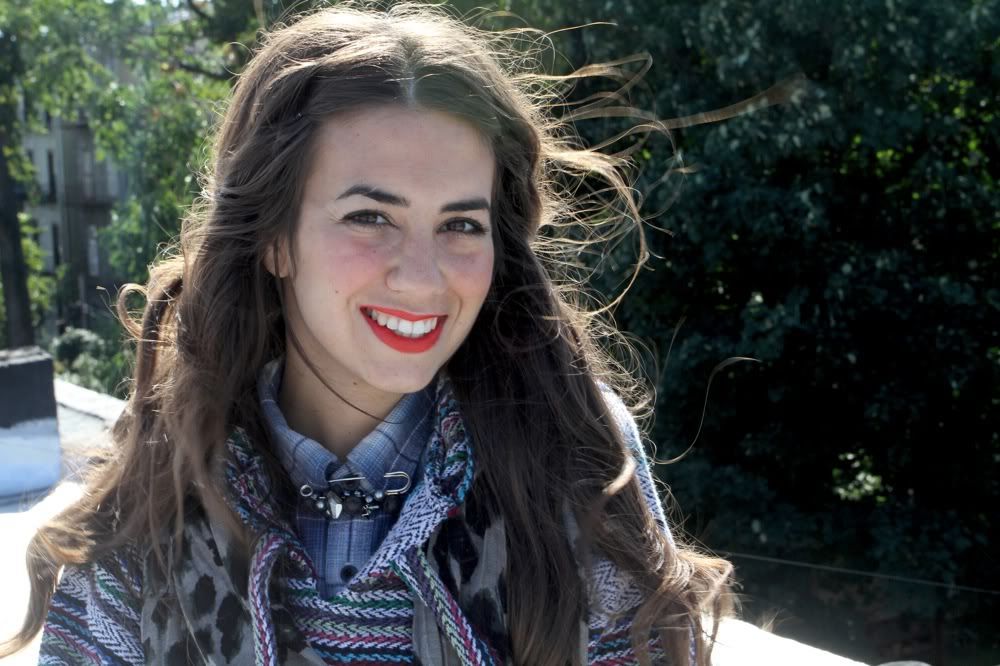 Assad Mounser Kensington brooch, James Avery and vintage rings.