This jacket gives me the warm fuzzies...believe it or not, this bohemian number is from Forever 21. Get it
here
. This curly-q coat falls right in line with a lot of my inspiration for the season - soft, cozy, furry textured knits that can be worn with ease. Its such an effortless layering piece and fresh alternative to a cardigan. I also love the luggage brown hue of this piece and paired with Margiela clogs the over all look has a distinctly vintage feel.
Forever 21
coat, Zara ruffled chiffon blouse,
Madewell
skirt, and Margiela clogs.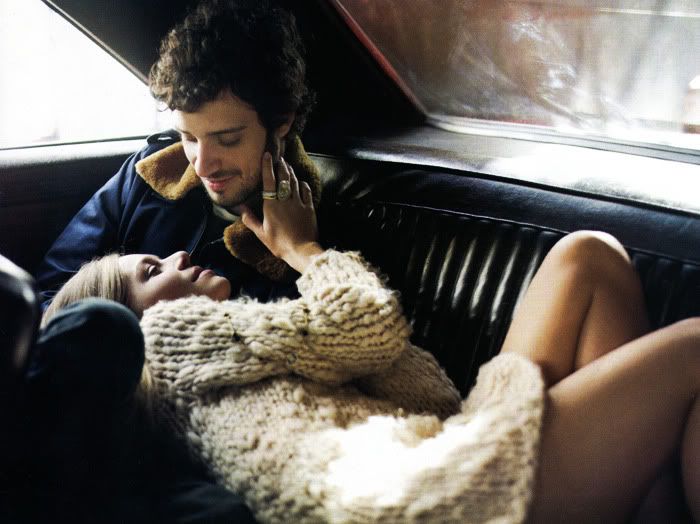 An Image from Elle Magazine
Random picture of Kate Moss...I love her chunky sweater paired with a frothy chiffon skirt and sandal/thigh high combo.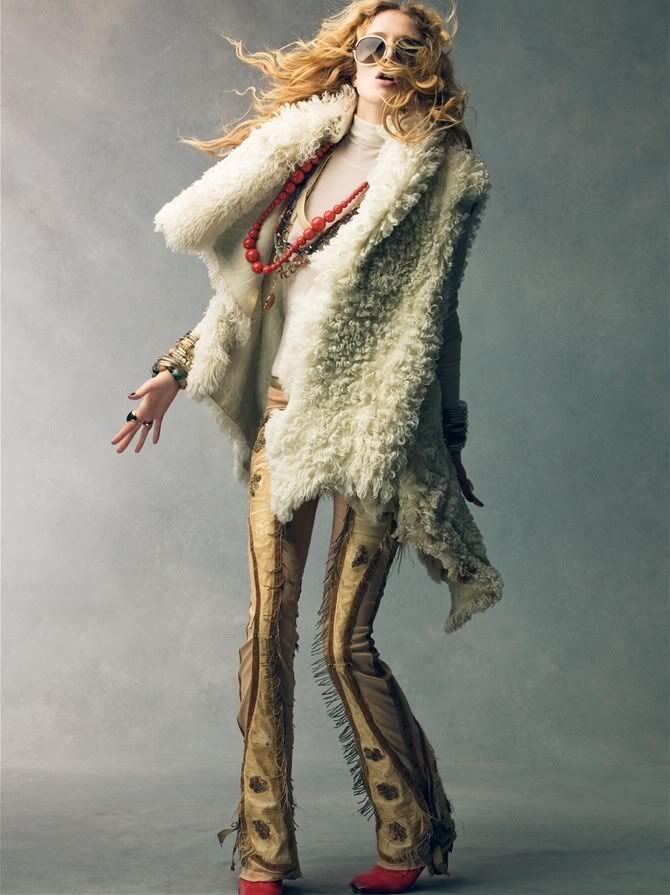 An image from Vogue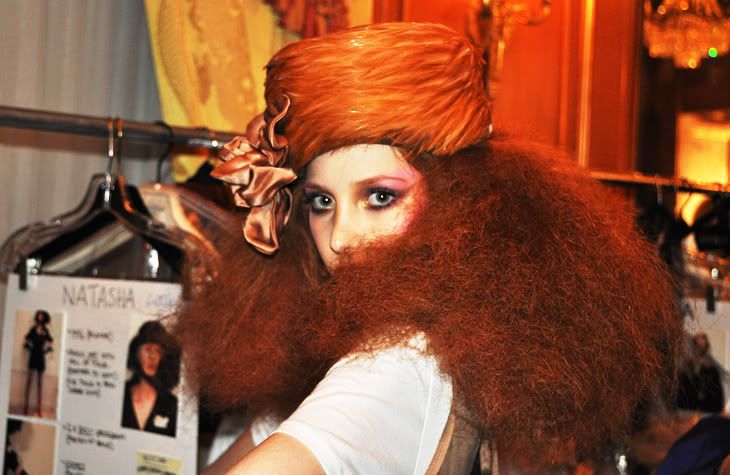 A runway image from the Lanvin for H&M Couture Show
Assad Mounser Bronze beaded collar and long necklaces - for special order please email assadmounser@gmail.com, vintage long gold coin necklace, Assad Mounser chain bracelets, and brown leather cuff from Belize.