For the holiday Mr. Mounser and I traveled to San Francisco to be with our lovely family. We had such a wonderful time, and were sure glad to lounge in the sun seaside rather than trudge through New York snowside....These pictures are from a teeny town called Pescadero. I loved all of the textures and colors of the natural landscape, and it was a nice surprise to see the geography hold such rich color during the winter months. Pescadero really is the cutest little town. The main drag is littered with amazing antique, thrift and handmade furniture stores, and their General Store makes cinnamon rolls that are to die for. From one of the vintage shops I scored the perfect 1950's creamy wool cardigan with gold buttons on the front placket and sleeves for $4.50 as well as a YSL necklace for $8.00!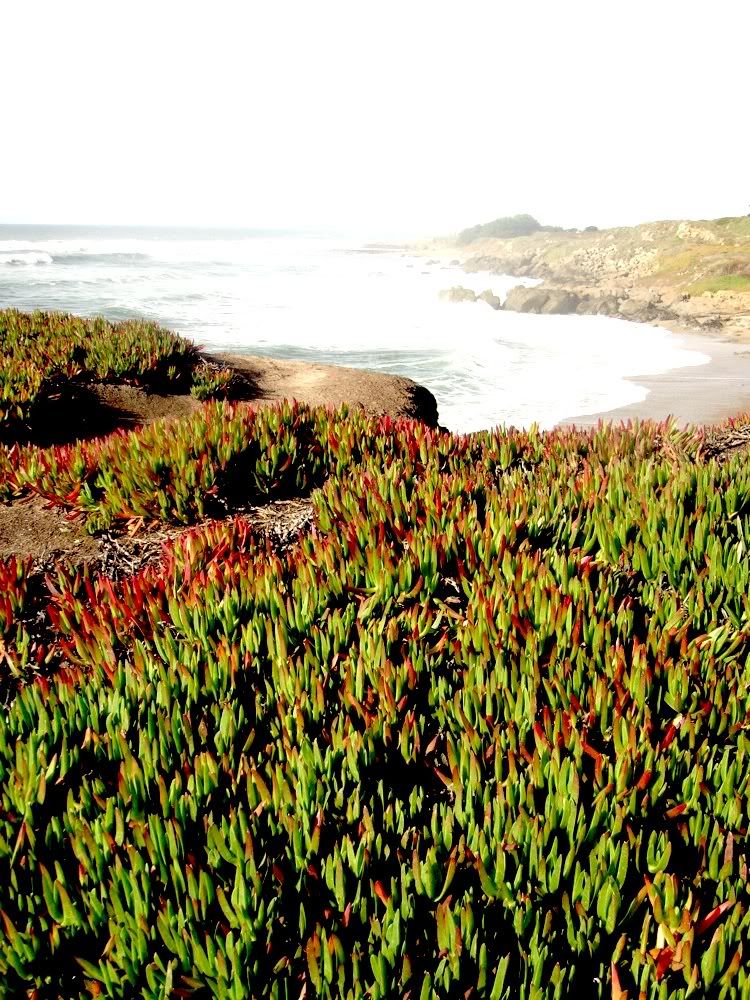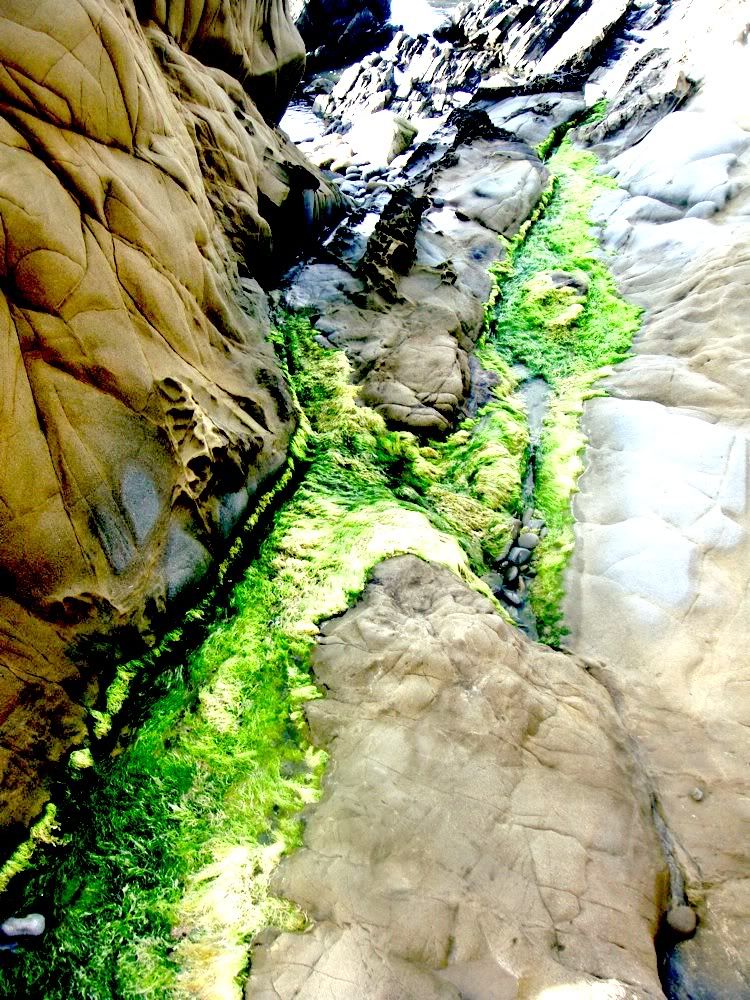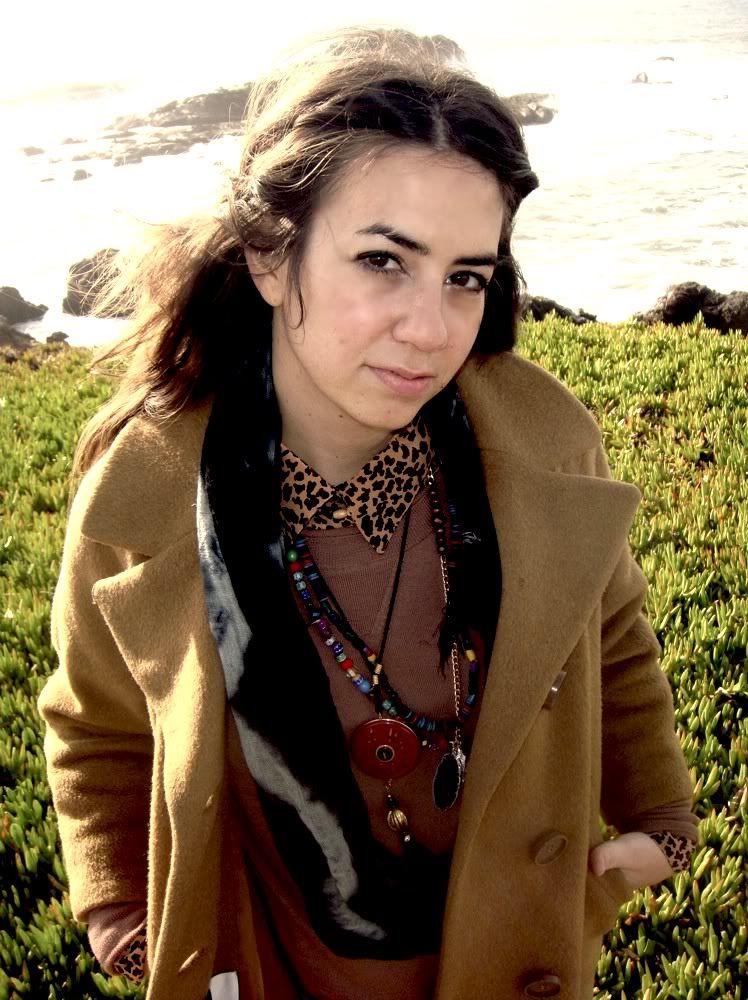 Vintage camel coat the Fort Green Flea Market, salmon colored pull over from JCrew, Vintage silk leopard button down, and Urban Outfitters tie dyed scarf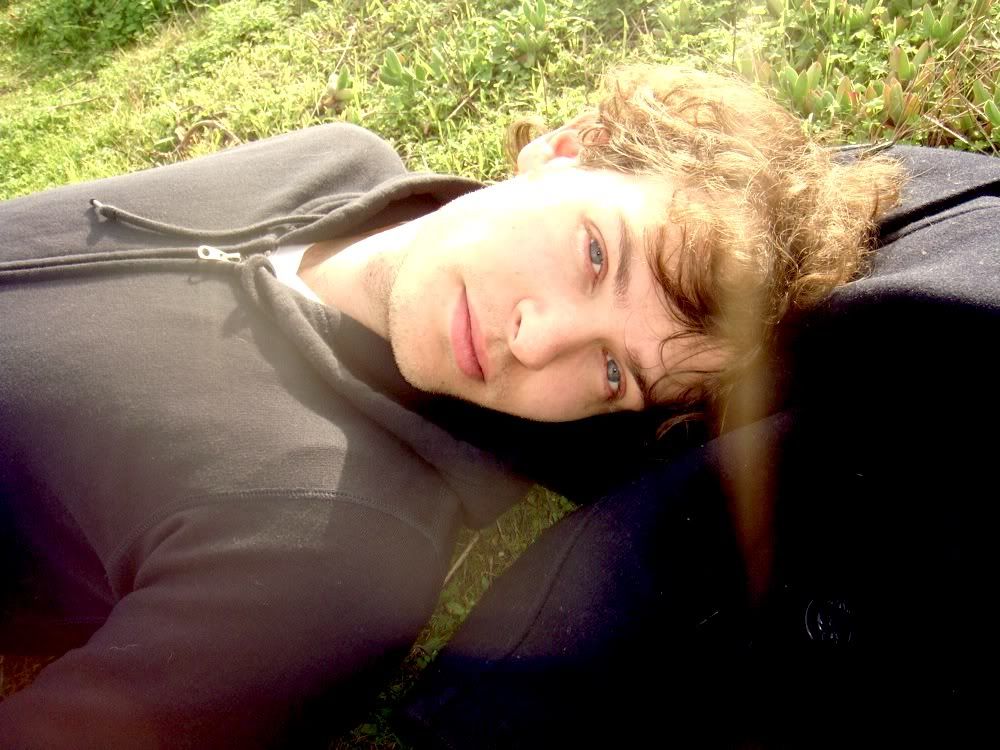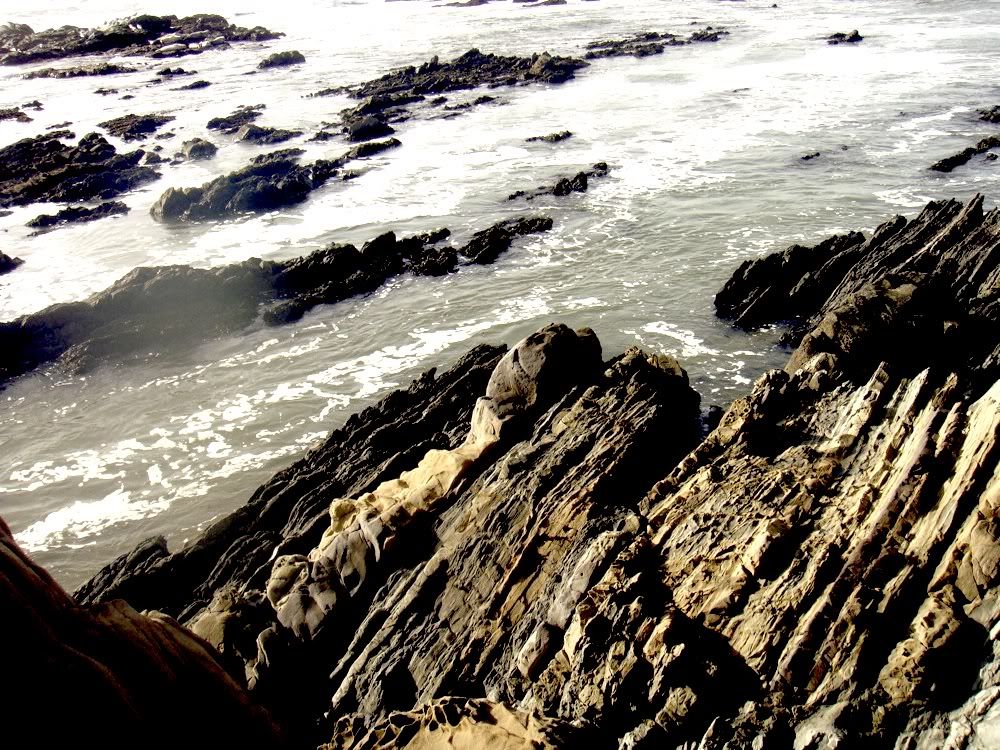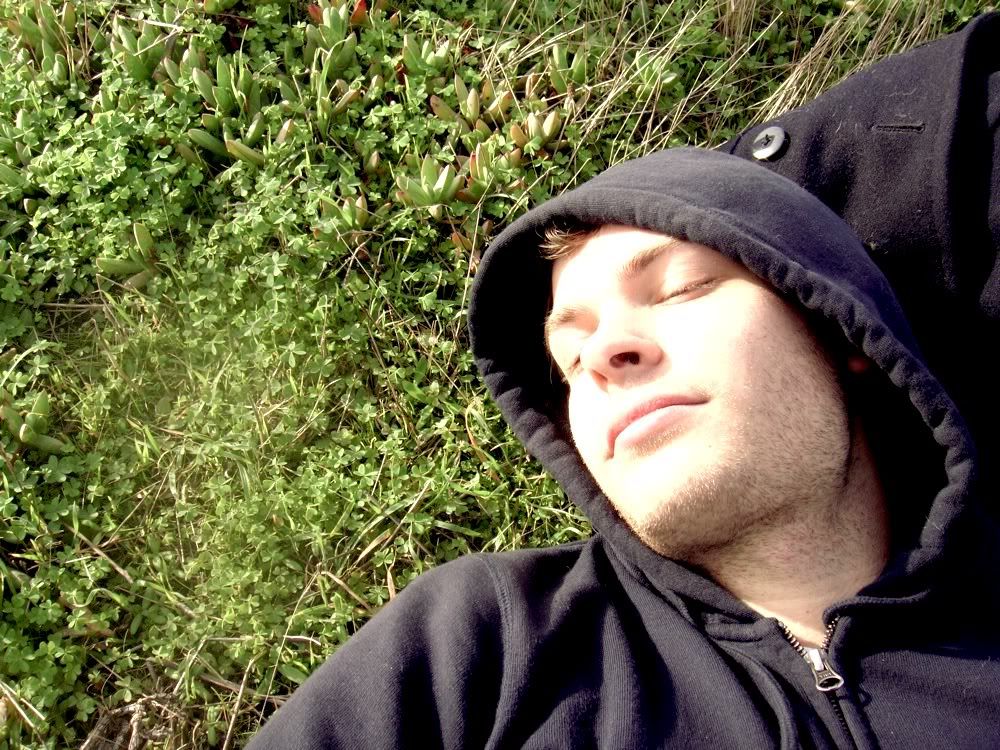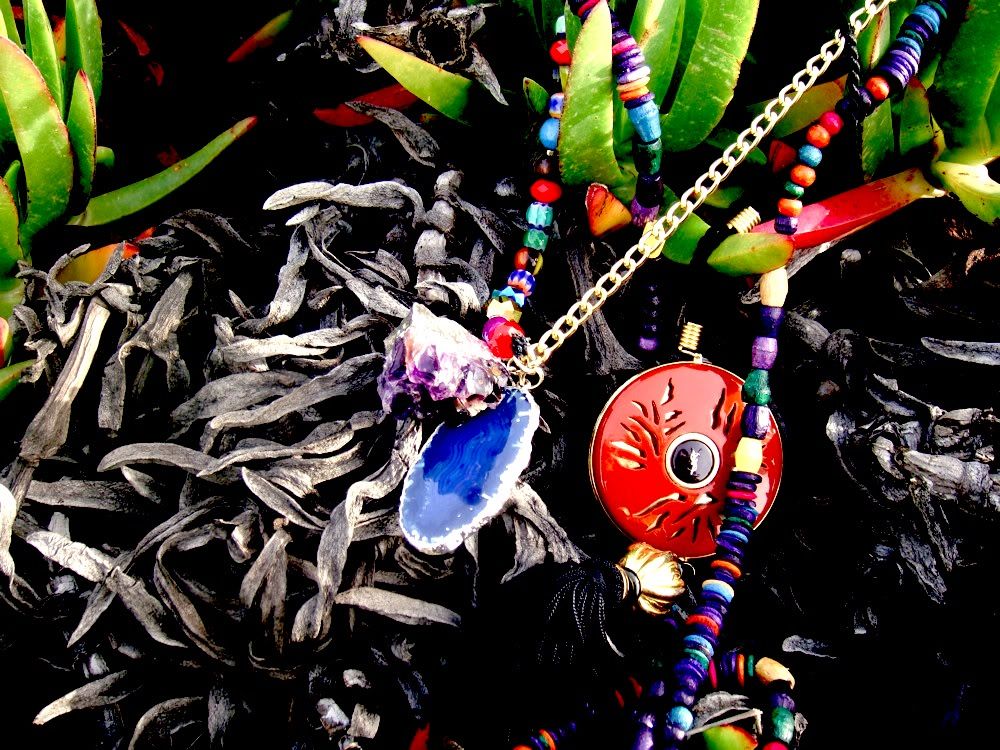 Agate and amythest necklace Assad Mounser available at
otteny.com
, wooden necklace from ABC Carpet and home, and YSL red tassel necklace.